Ok, since I am playing ketchup- yuk yuk yuk… catch-up, here is post number 2 for today.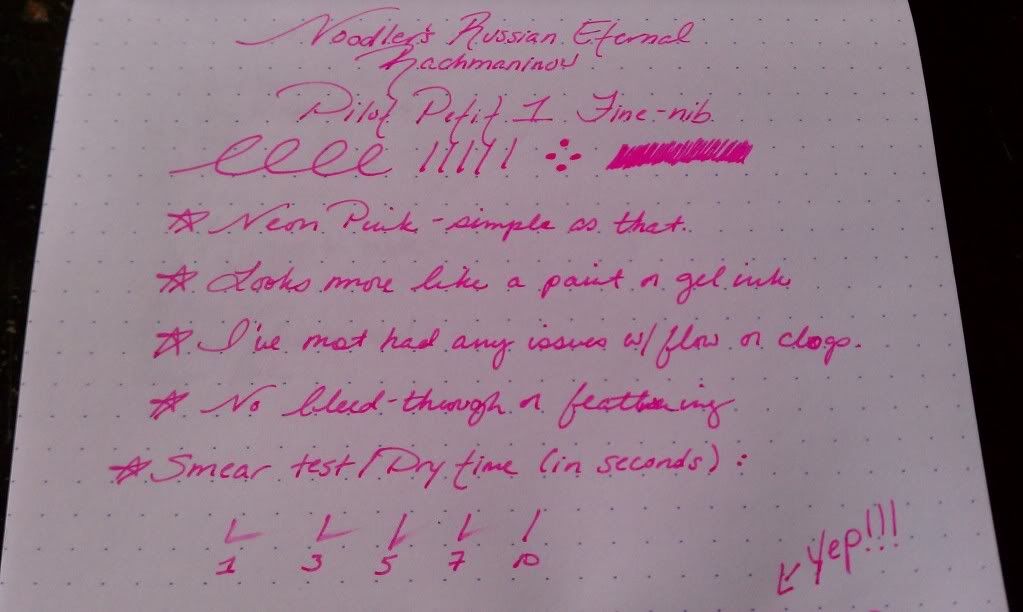 This is an ink I lusted after in my search for the perfect pink ink. It is glam and fab and all that other good stuff. I'm still not sure if this one wins out over Diamine Hope Pink, but they are my top two contenders.
What is important to note about this ink is that it is NOT translucent in the bottle… it looks more like paint than ink for a fountain pen. It is rumored to have flow issues, but I never experienced any. I do need to try it out in another pen in the future. Rachmaninov is not a particularly lubricating ink, but it IS very waterproof, and absolutely unique. This color is not currently available for purchase anywhere that I know of, but I believe that the Goulet Pen Company is supposed to be getting the entire Russian Eternal line of Noodler's in stock sometime in the future.
To keep it short and sweet here are more pictures: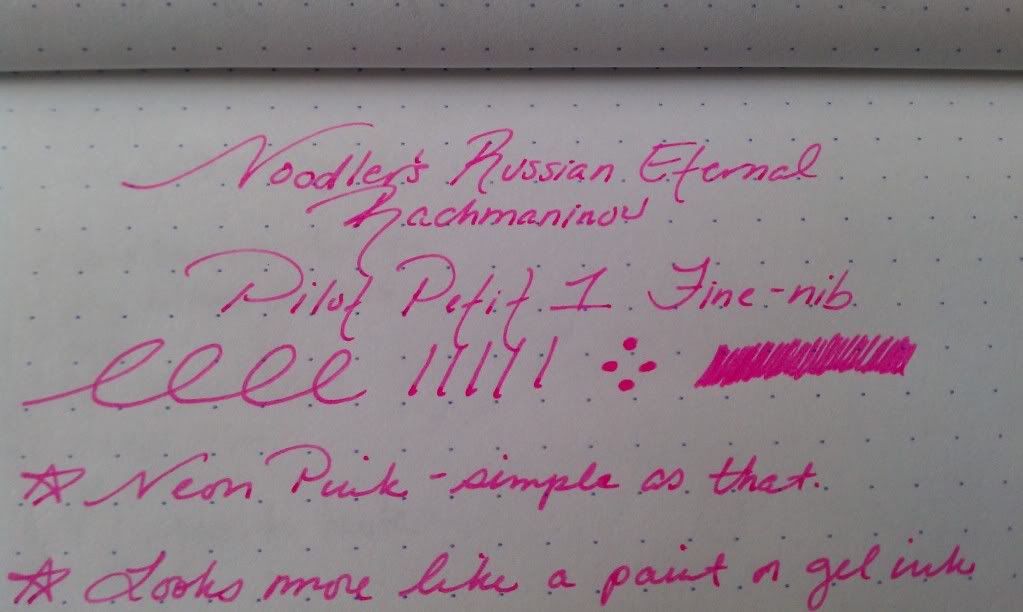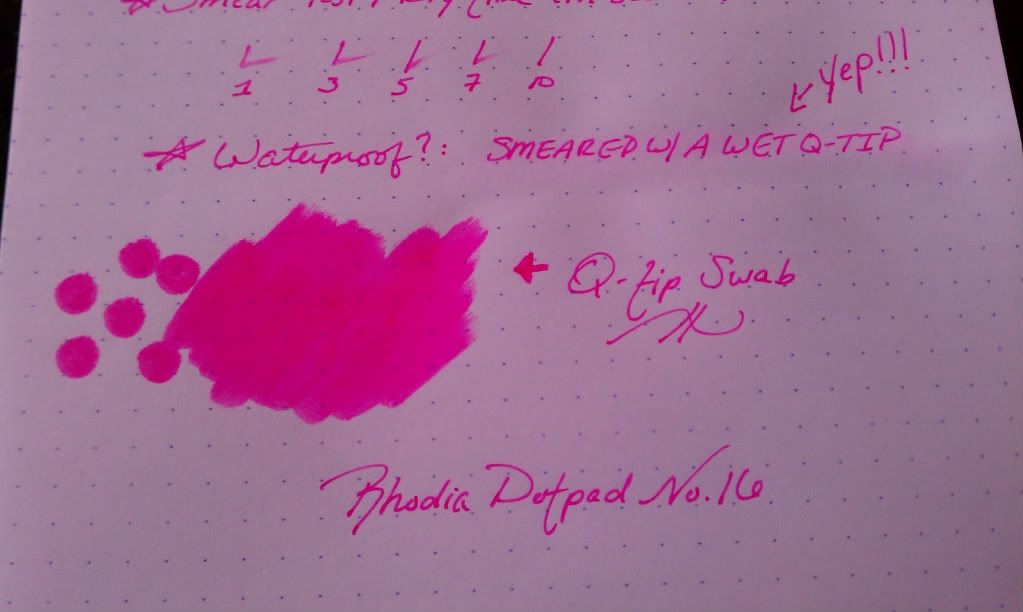 P.S.- I am not affiliated with Goulet Pens, or any other company. (Though they are amazing, and I highly recommend buying from them.) I do this because I like pens, and I have no life.