I'm making this quick, because I am uploading at least two reviews today. It's about time, huh? I've just been so lazy this summer, I'm sorry.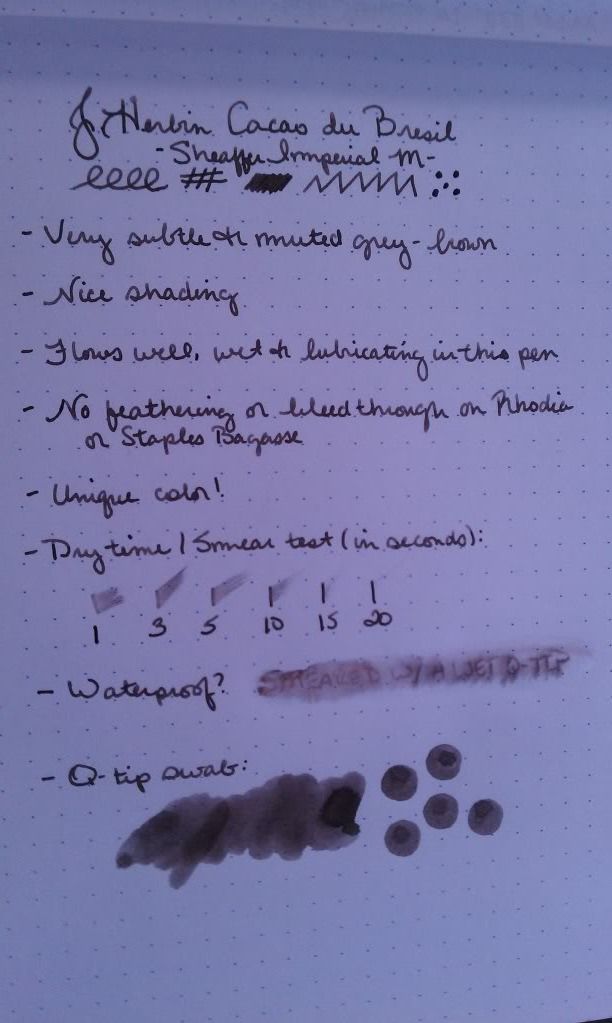 So here we have J. Herbin Cacao du Bresil. This is technically, I suppose, a "brown" ink, which- if you know me at all- is NOT my thing. I like this ink though, I really do. It is grey enough to not be fecal-looking, and it behaves very well. I'll let the pictures do the rest of the talking for me.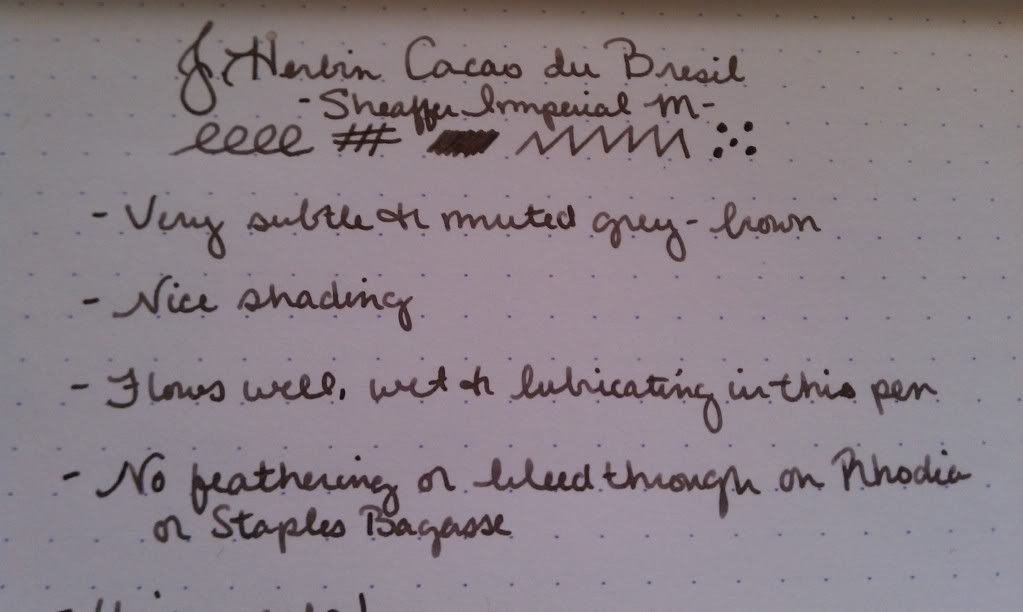 P.S.- I take pictures with several different cameras (well, 2- my real camera and my phone camera), then, I try to pick the shots that showcase the ink color and its properties the best. This is why the colors of the PAPER will look different. I recommend that you average it all out and research other shots of this ink before you decide if it is worth your money.