So I have been away, getting educated… and neglected this.

I'm going to do one of those sloppy, full of pictures updates, just to catch up. I may or may not review anything pictured.

Diamine Apple Glory, Diamine Meadow, and Rohrer + Klinger Alt-Goldgrun: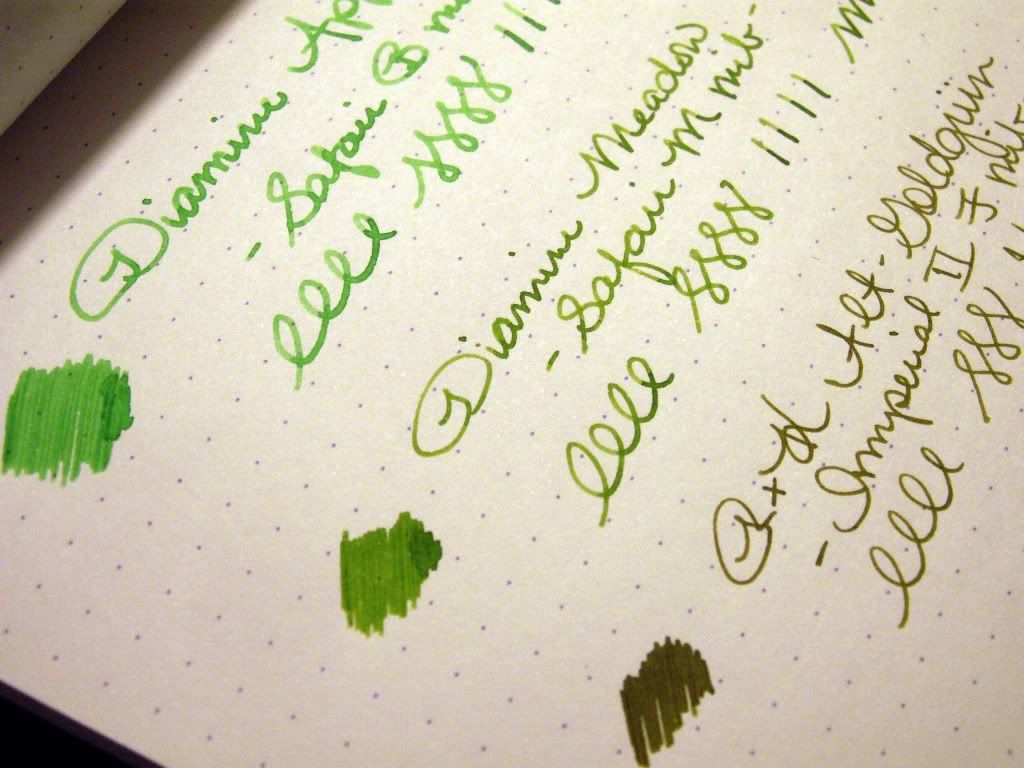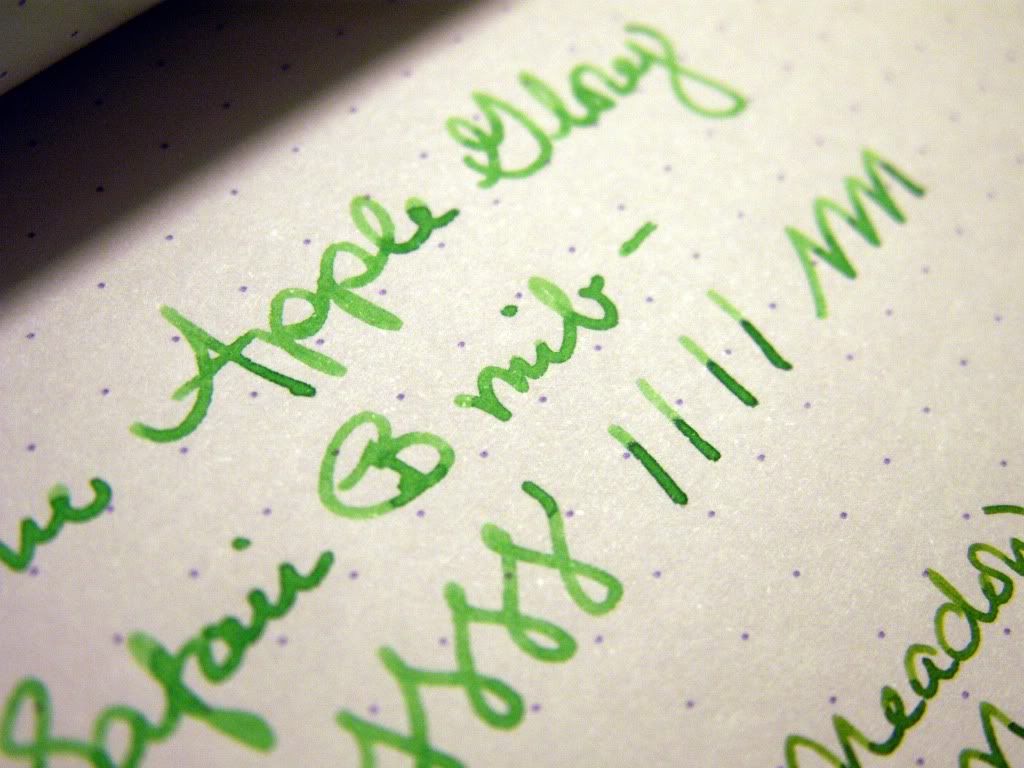 Lamy Safari love (including the 2012 Apple Green LE):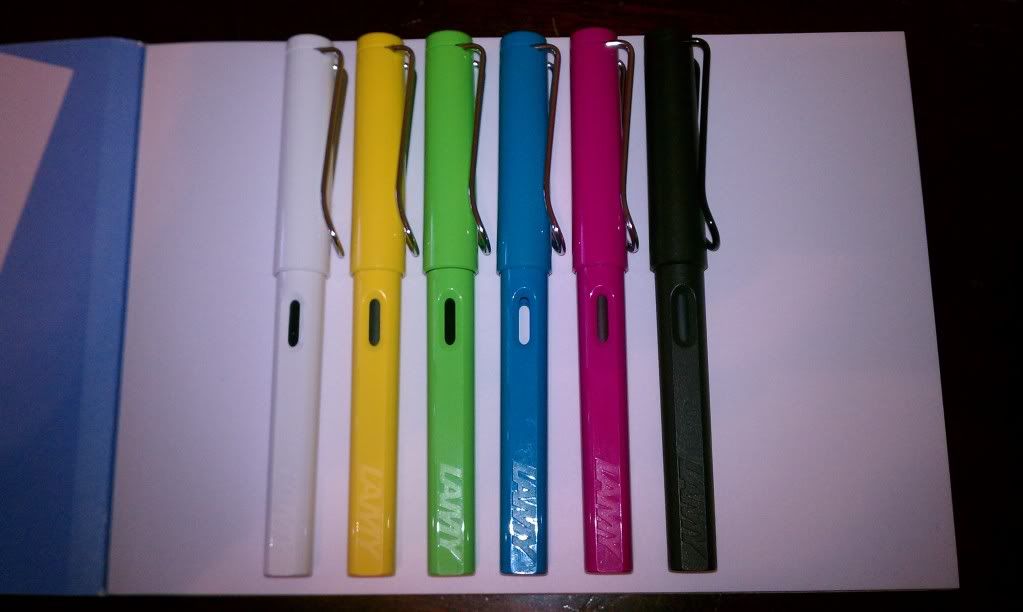 Diamine Amazing Amethyst: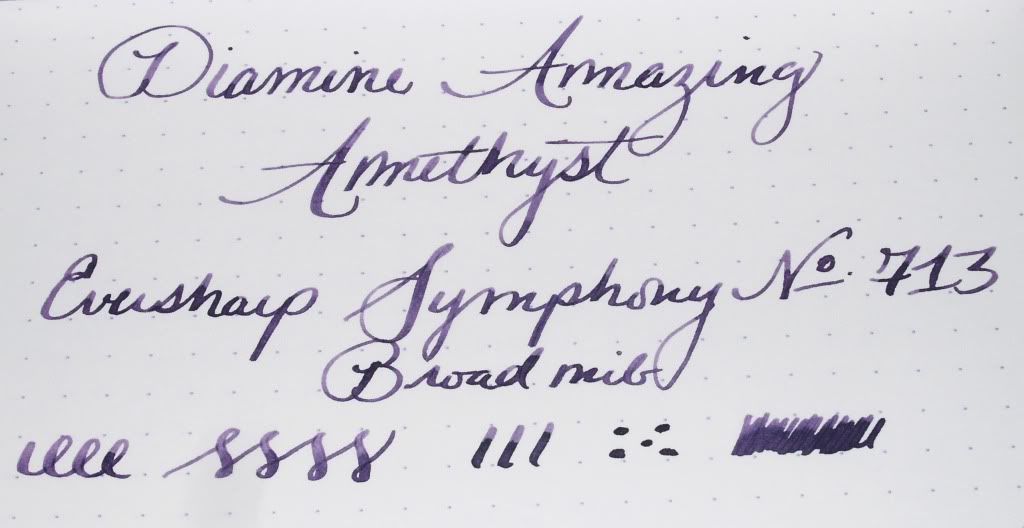 My 10th Anniversary gift from Nick, a Waterman 52 1/2 Fountain pen and pencil set in Red Ripple!: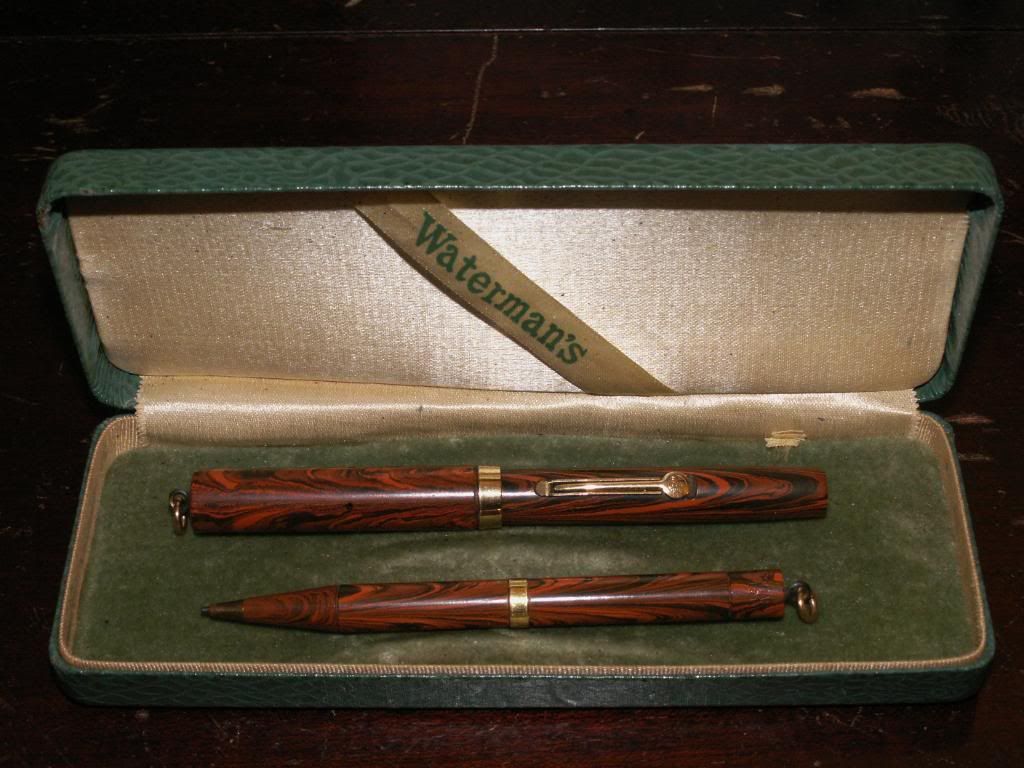 Best notebook find ever: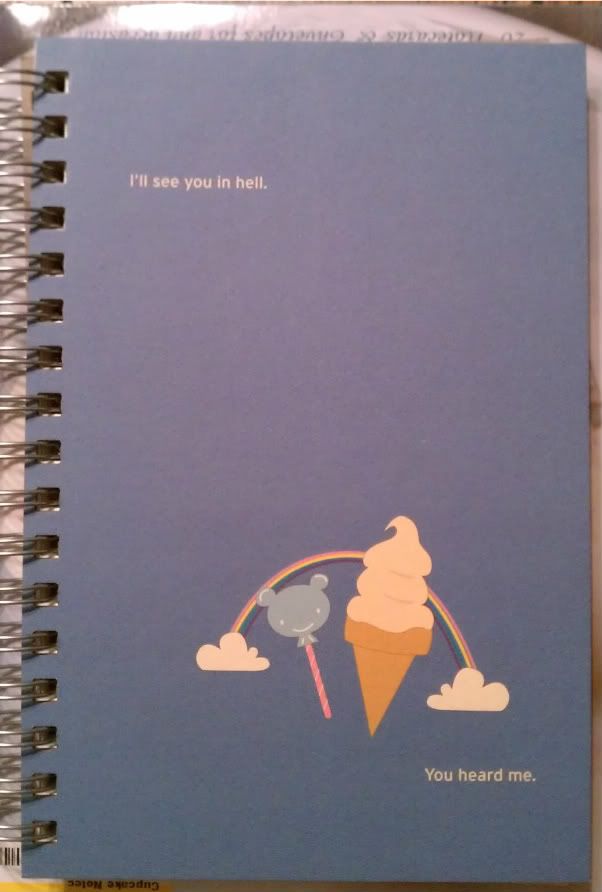 Pilot Iroshizuku Kosumosu:
The search for the perfect Tiffany "Little Blue Box" color. (Diamine Soft Mint, my own 1:1-ish mix of J. Herbin Vert Reseda and Private Reserve Daphne Blue, De Atramentis Pigeon Blue, and Diamine Steel Blue.):
Battle of the light greens. (Herbin Vert Pre, R+K Alt-Goldgrun, Iroshi Chiku-rin, Diamine Light Green, Kelly Green, and Meadow.):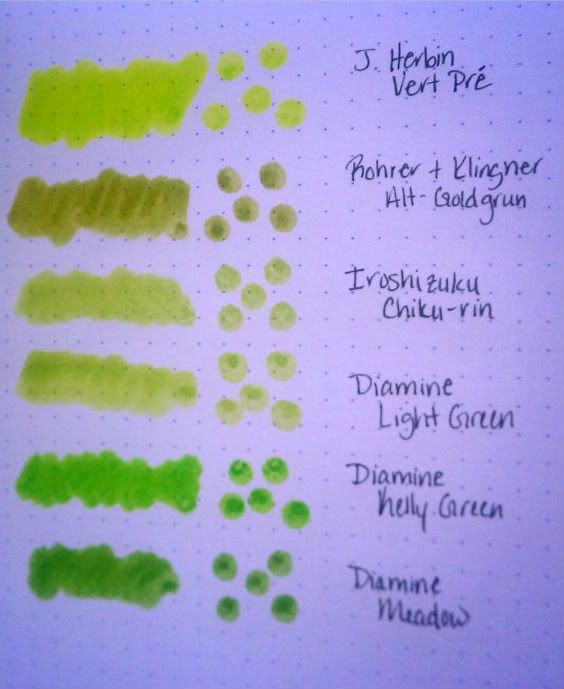 That about sums it up for now… Stay tuned. The summer break might just cause me to do some updating!
Many inky returns,
Shay.